At JRRanch we strive to produce Jack Russell Terrier pups that excel in the field and produce in the show ring while maintaining their status as the best friend anyone could have. We welcome inquiries about our dogs and encourage a visit to see them first hand. We are located in Pefferlaw, Ontario, Canada.

Browse our site and use the email link below to talk to us about our little beauties.


Page last updated: August 15, 2015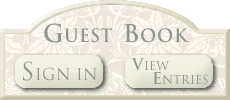 Updated frequently - Check back often

Check  out the Puppy pages 

JRRanch Kate 

Kate is a Taz and Tobias pup born in September 2007. In her first trial this spring (Mason Dixon) she won Reserve Best Puppy. On Saturday she was third in her class. Still carrying a bit too much winter fat the judge said. Way to go Katie, we'll help you get slimmer with daily walks about the farm.

JRRanch Sorel 

Sorel is a Judi and Tobias pup born Dec 2007. At Mason Dixon on Saturday he won Reserve Best 4-6 month pup and Sunday won Best 4-6 month pup. WOW, he is a stunning boy. Congratulations Colleen.

Tobias has been a very busy boy. He is siring some excellent litters.

The Hunters 

Here is Tick leading a couple of the JRRanch kids in her constant hunt for qarry. We go on walks about the farm at least once a day and the younger ones are invited to come along for the exercise and the education. Here Tick is followed by Kate and Hannah. Kate is catching on now and Hannah is just along for the fun of being able to run free in the fields. Kate loves to run and chase the geese across the fields. I don't know what she would do if she ever caught one because they look as big as she is. Sometimes Kate just likes to smell the flowers. 

Click on the thumbnail for a larger picture.

January 2009 Trial

Kate and Judi went to the trial in January and had a good time. Omen also had a good time in GotoGround and Lure coursing getting ribbons for each.

Kate did very well in Conformation both days winning Reserve Best Open Terrier. Judi won first in her class the first day and second on day two. Mrs JRRanch was very pleased. 

Lots of trial pictures on the Kate & Judi page

Click on a picture to enlarge

CCongratulations JRRanch Splash

At the 2012 JRTCA Nationals Splash was Tall Veteran Super Earth Champion.      

Great job by a very keen hunter.

July 2, 2013

Congratulations to "our boy"  JRRanch Woodleigh.

The first ever winner of the 

NAMBR Master Earthdog title.

Here he is shown with his chauffeur Rob Mahon who along with his backup chauffeur Deb, got him to the trial on time. 

Woodleigh worked long and hard for this title and deserves the prime spot on the couch if the chauffeurs will move over a bit.

September 2013

This is the girl from Katie's litter we are considering running on. She has good angles and plenty of bone. Right now she looks very good but will make final decision next month.

June 2014

Now there are two NAMBR Master Earthdog Champions and they are both from JRRanch. 

Splash won this year and Woodleigh won last year. Good work girl.

June 2014

Congratulations JRRanch Bucky. Quite a haul for your first Trial.

Bucky is a pup from Katies litter last year and has obviously adjusted well to his home in Colorado.

It always amazes us how this breed will follow their instincts with little to no training and do what Reverend Jack Russell bred them to do almost 200 years ago.

It brings us a great deal of pleasure every time we see the JRRanch offspring doing so well. Keep up the good work Bucky.